As one of the premiere marketing firms in the country, we know there are multiple ways of getting our name out there. One of the most effective of these methods is letting our clients do all the talking.
This is why we decided to create a vendor profile on the B2B review platform Clutch. We're happy to say that we've achieved our goal in doing this and more. This is because Clutch recently awarded our team as one of the top advertising and marketing agencies in Thailand for 2022.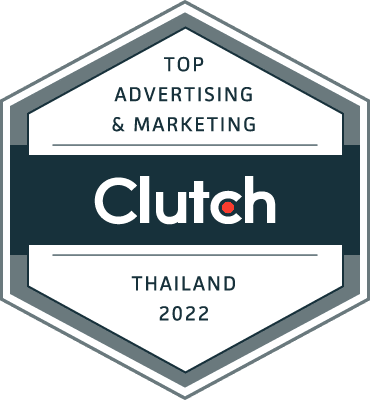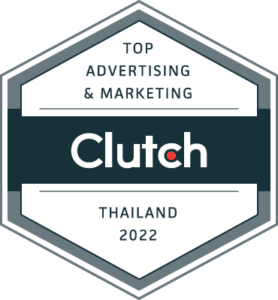 Clutch is an online B2B review and rating platform that provides the industry with important fact-finding research. They achieve this through a unique verification process that tests whether the information sent for publication is true or not.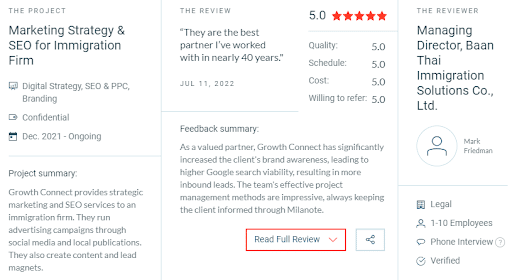 Whenever a company gets highlighted by Clutch it means they were able to earn more high-quality reviews from their clients than their competitors. This system emphasizes customer satisfaction, which we believe is the fairest criterion for the B2B industry.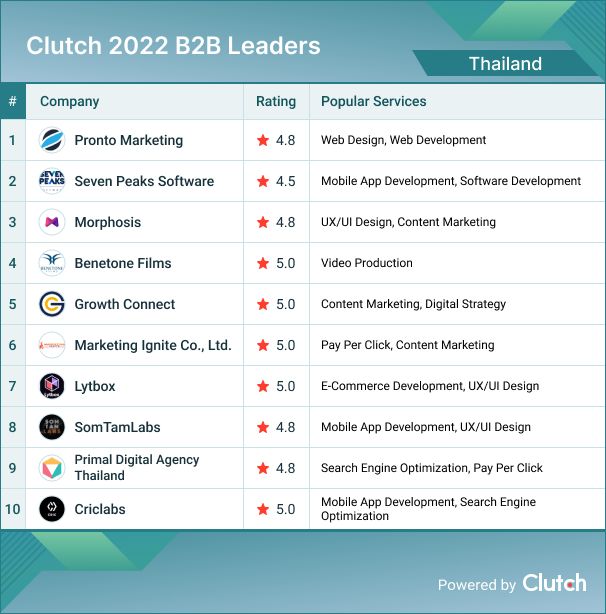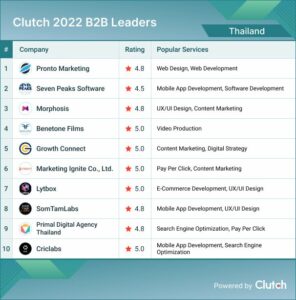 "This recognition from Clutch means a lot to us. We couldn't have done it without our highly motivated and engaged clients." – Scott Pressimone, Fractional CMO & Division Lead for Growth Connect.
Our team wants to take this opportunity to properly thank all our clients and partners who helped make this important award possible for us. We know the time and effort it takes to write, verify, and publish these reviews. It's heartwarming to know there are so many people who went through it on our behalf that we won an award for it.
Learn why our services are getting such positive attention by visiting our website. Book a consultation with us at your earliest convenience and we can start working on your project together.