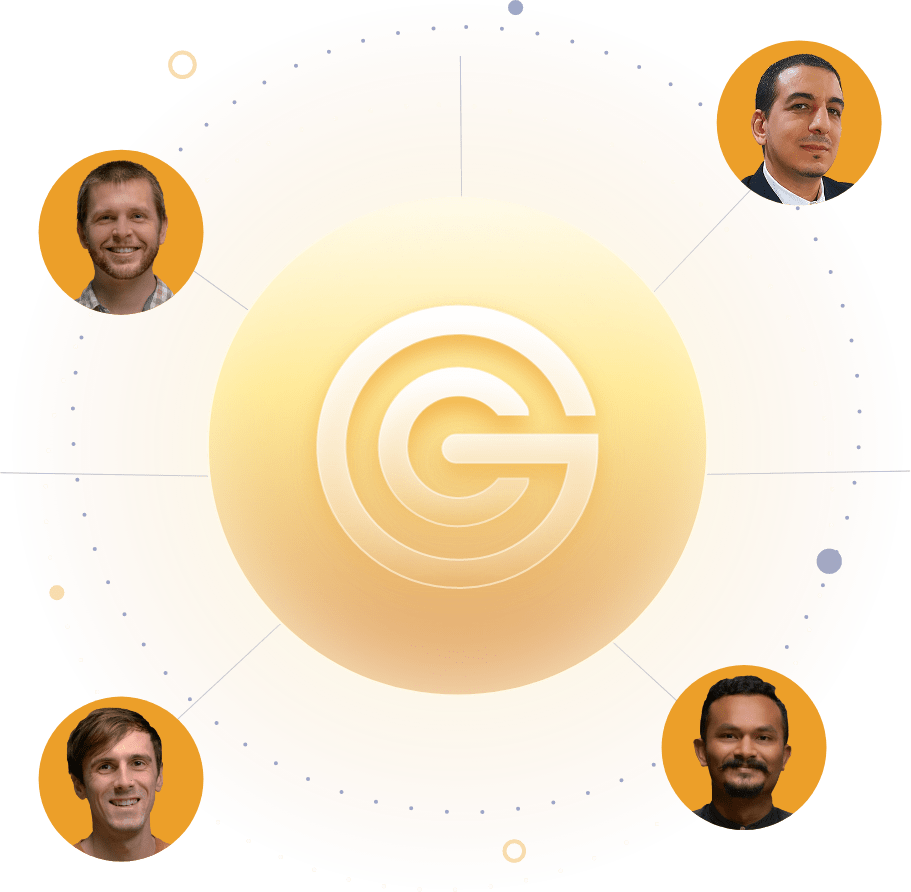 Who we are
We're a network of fractional CMOs based in Thailand providing marketing leadership to mid-sized organizations around the world.

As part-time C-suite advisers, we can focus on the most impactful, highest-value initiatives without getting caught up in day-to-day operations.
Why join us?
Joining Growth Connect gives experienced marketers the flexibility that usually comes only from working independently, plus the benefits of a peer network typically found only in large organizations.

You can have the best of both worlds: The security and support of a full-time job with the independence to choose your own clients and schedule.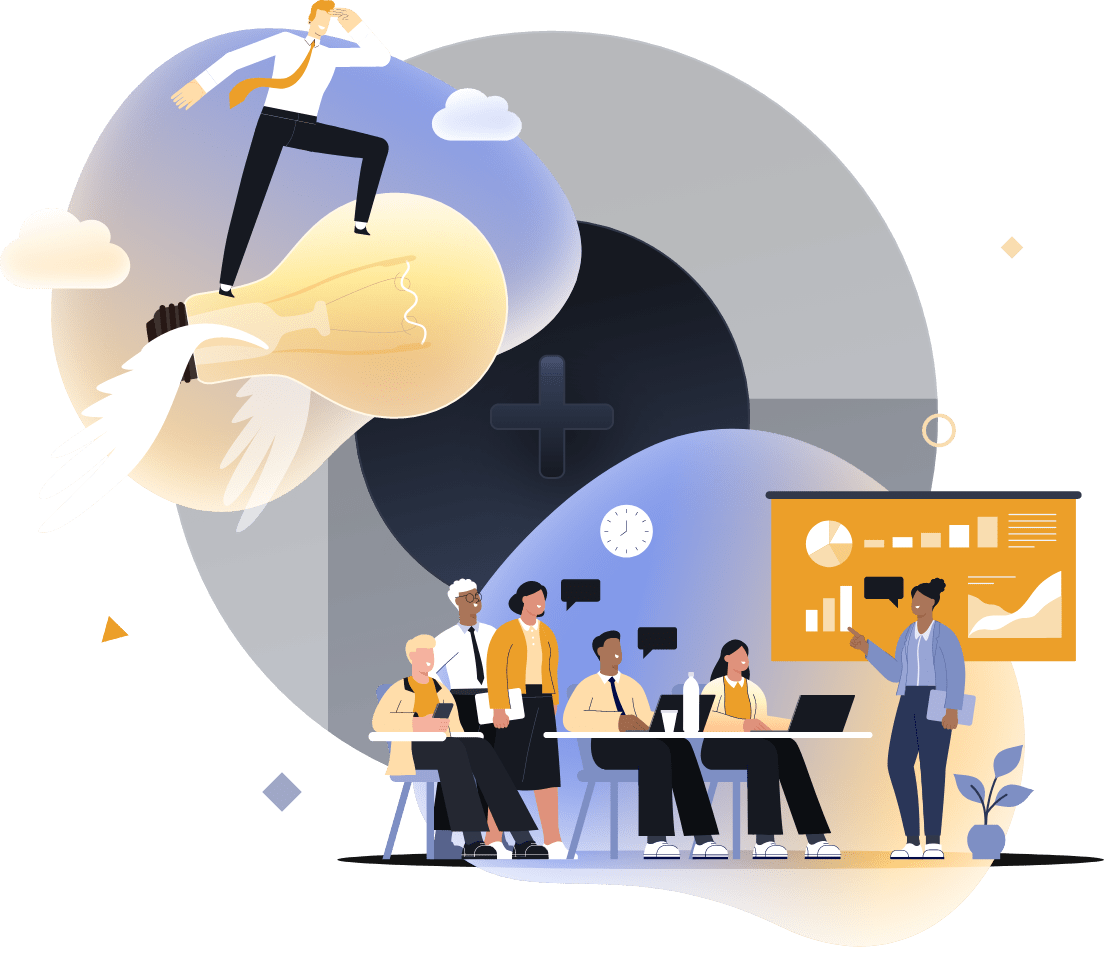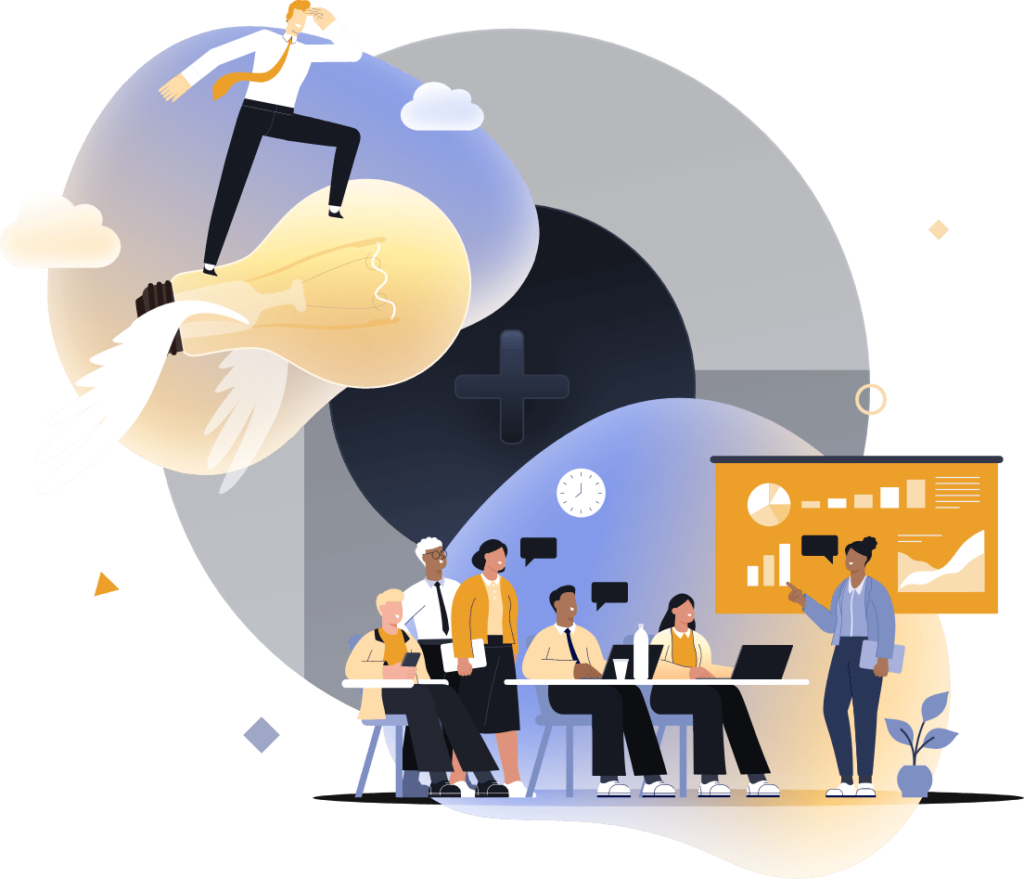 Performance-based pay
Revenue-sharing lets you dictate your earnings while Growth Connect provides the stability you can't get working alone.

Flexibility
Control your client numbers, working hours, location, and your level of engagement.

A community of peers
Share ideas and feedback with a team of talented and like-minded marketing professionals.

Career growth
Sharpen your marketing and consulting skills while broadening and deepening your portfolio.

Personal website and branding
You'll join an established and reputable company, but have the ability to build and promote your personal brand.

Access to a network of specialists
You have the option to leverage our website building professionals directly through communication and collaboration platforms.

Residency in Thailand
Including a visa and work permit, full employment contract, annual discretionary allowance, and other perks.

Dedicated Bangkok office space
Whenever you need it, with hot desks, videoconferencing, IT support, and a lounge with coffee, etc.

Health insurance
That covers a wide range of both public and private hospitals, nationwide.

Local admin support
An HR team to handle immigration, tax, insurance, and other tasks that facilitate your expat life in Thailand.
10+ years of marketing experience with at least 3 years in a senior leadership role
Motivation to build a CMO consulting career as part of an international brand and team
Proven ability to collaborate with C-suite and sales teams to lead marketing strategy and initiatives
Reliable availability up to 40 hours a week for long-term engagements (12+ months)
Someone who is digital-savvy and an expert at omnichannel marketing
An experienced networker who is skilled at nurturing relationships and referrals
A lifelong learner who values new experiences, opportunities, and challenges
Participation in peer group/learning events and contributions to thought-leadership content (blog articles, website reviews, etc.)
Follow the link below to introduce yourself and share your CV.
After vetting and training, meet your network of peers in Thailand.
3.
Build your ideal career
Work with the clients of your choice and make a real impact.
How do we know we're a fit?
Frequently Asked Questions
If you're already operating a successful fractional CMO or consulting business that's scaling effectively, Growth Connect is probably not a fit.
But if you're ready to leave the corporate environment and don't want to take the leap into starting a business from scratch, Growth Connect is an excellent option.
We offer an entrepreneurial path with far less risk: You choose your own clients and schedule, and we provide a marketing methodology, a platform for you to promote your services, a group of peers to learn with, and a pool of talented specialists to help with execution.
Yes, if you have existing clients you can continue working with them after you join Growth Connect. However, these clients must be invoiced through Growth Connect while you are an employee. If you leave Growth Connect, you will be able to take back full ownership of these clients.
We provide baseline rates and contracts for guidance, but you can create custom solutions and set your own rates. You receive the majority of the revenue through a generous revenue-sharing scheme.
Not really. You have the flexibility to choose how many clients you work with so you can achieve your ideal work-life balance, but this is not a side gig to earn extra cash.
Yes, however Growth Connect is based in Thailand and we are only able to hire employees who reside in Thailand. This is one of the major benefits of our employee contract: You can legally live and work in one of the most appealing countries in the world.
For especially qualified applicants, you can join as a contractor from your current location and later decide if you'd like to move to Thailand. However, you will only be eligible for employee benefits if you are hired as an employee in Thailand.
No, employees can reside anywhere in Thailand. Contractors can work from anywhere in the world.
Absolutely! Our fractional CMOs based in Thailand typically meet once a week online and once a month in person.
Yes, you need to conduct your own outreach through email, video, and networking events. However, we provide material for outreach campaigns and help you boost credibility through the Growth Connect brand and website.
Yes, you will be sitting on your client's side of the table for any production services, so you are free to use and recommend the resources that best match their needs and budget.
Yes, you'll receive the salary required to sponsor an expat work permit in Thailand. However, the majority of your income will be performance-related pay based on your client revenue.
Yes, continued employment is contingent on Growth Connect fractional CMOs managing a minimum monthly revenue. This can typically be achieved with just one or two clients.
Yes, business-level English proficiency is required. The Growth Connect team works 100% in English and, since our clientele are global, the majority of our client communication is in English as well.
That said, our talent network consists of specialists from the US, UK, Australia, Canada, France, Italy, Lithuania, Thailand, and many other countries. We work with many non-native English speakers.